Chia De Gracia Stress Away - ÖrtMix för Stressade Hästar, 1,5kg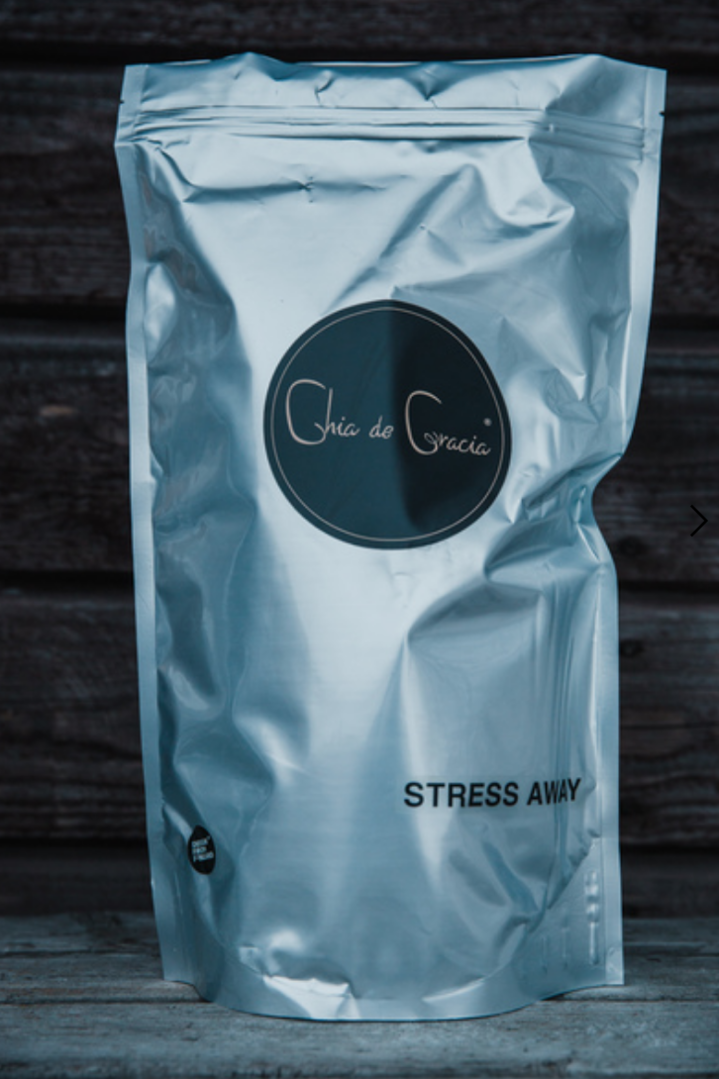 Chia De Gracia Stress Away - ÖrtMix för Stressade Hästar, 1,5kg
English: Stress Away is a natural herbal blend designed for nervous and stressful horses.
Stress Away contains chamomile, lemon balm, heather, peppermint, sage, vervain, bee pollen grains, lavender and a pinch love .
Svenska: Stress Away är naturlig örtblandning för nervösa, stressade hästar. Rekommenderas även till hästar som är `tittiga`.
Stress Away innehåller Kamomill, Citronmeliss, Ljung, Pepparmint, Salvia, Järnört, Pollengranulat och Lavendel.
ENGLISH
Chamomile, lemon balm and heather soothes nervous horses and helps to maintain the piece of mind.
Peppermint reduces anxiety, depression, fatigue and headaches.
Sage is known as smoothing depression herb. It also takes care of spasms and inflammations. Vervain has a relaxing and calming effect.
Bee pollen granules accelerates recovery and increases the performance ability. Bee pollen is also high in protein, high in vitamins, minerals and trace elements, as well as flavonoids. Studies have shown that nutrients of bee pollen are absorbed very quickly into the bloodstream of the body.
Lavender eliminates muscular and nervous tension triggering pain and cramps, as well as balances and soothes.
Dosage: Horse 500kg 0,5 - 1,5dl/day
1 dl weighs 20g
The package will last around 75 days with 1dl dose per day
Check the prohibited substances database if competing
Not suitable for pregnant mares.
SVENSKA
Kamomill, Citronmeliss och Ljung lugnar nervösa hästar.
Pepparmint minskar ångest, depression, trötthet och huvudvärk.
Salvia är känd som medikament mot ångest, spasmer och inflammationer.
Järnört har en avslappnande och lugnande effekt.
Pollengranulat påskyndar återhämtningen och ökar prestationen. Pollengranulat är rik på protein, vitaminer, mineraler, spårämnen samt flavonoider. Studier har visat att näringsämnen i Pollengranulat absorberas mycket snabbt in i blodomloppet i kroppen.
Lavendel eliminerar muskelspänningar och spänningar i nervsystemet, utlöser smärta och kramper, balanserar och lugnar.
Dosering: Häst 500kg 0,5-1,5 dl/dygn.
1 dl väger 20g,
Påsen räcker ca 75 dagar med 1 dl dosering /dygn
Karenstid: kolla karenslist.
Inte lämplig för dräktiga djur.