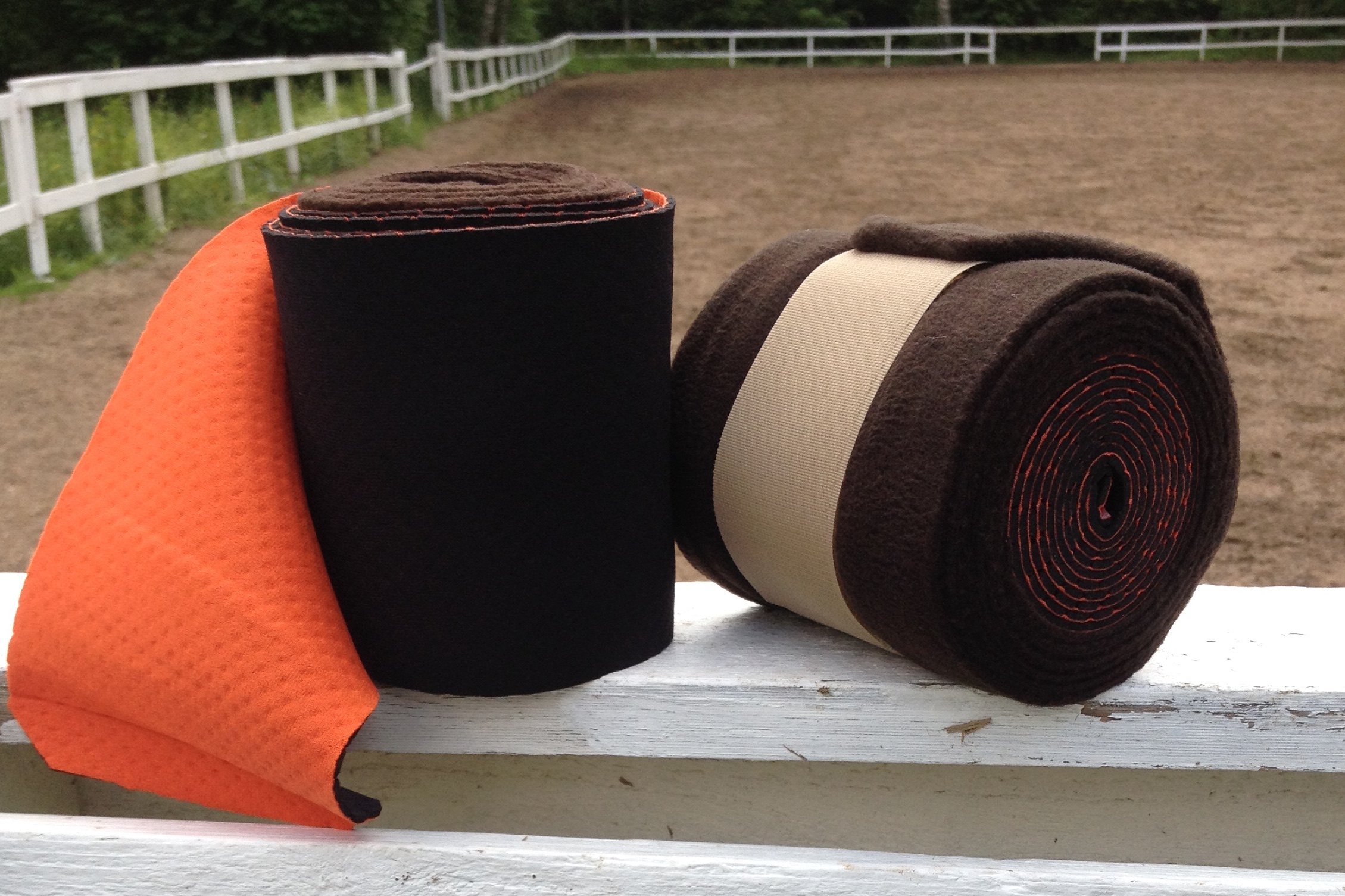 Neoprene/Fleece Bandage
Come in Packs of 2
NR Equestrian Couture beautiful luxury Neoprene/Fleece bandages, produced and imported from France.
If you are wanting to order some Custom Embroidery choose the size and quantity of your garment first, click 'ADD TO CART'
Then click here follow the instructions and proceed to checkout when you have finished shopping.
sale
Neoprene offers perfect ventilation and protection on the inside and then soft top quality fleece wrapped around the outside, they were created to prevent those injuries from happening while in the stable, being transported, and for the needed extra support etc
Velcro strap
Bredth 12cm
Length Neoprene 130cm + fleece 150cm = 280cm
Avaliable in dark brown with an orange interior.