Honey Heel - Red Horse Products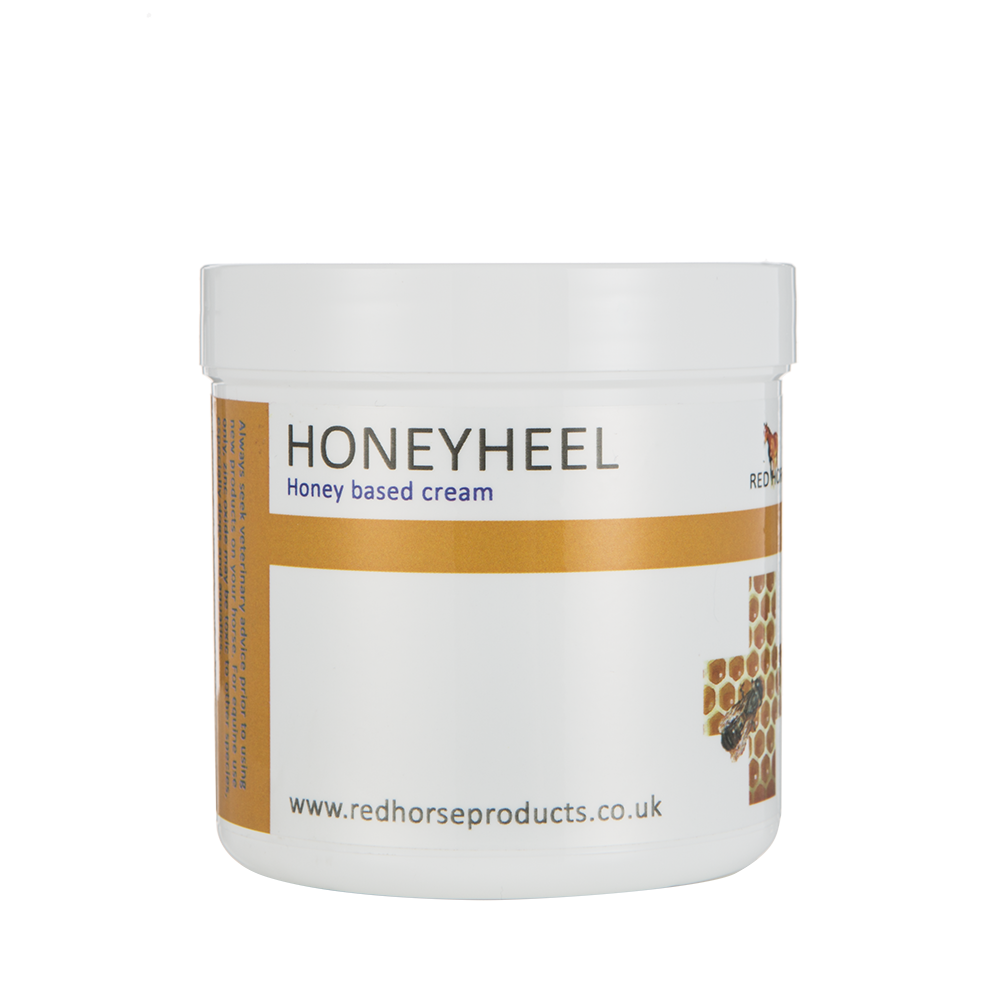 Honey Heel - Red Horse Products
Honey, Zinc Oxide and Aloe Vera based barrier, skin and minor wound cream.
190ml
RH originally made HoneyHeel when they realised the amazing properties of the main ingredients Raw Honey and Zinc Oxide. Together they form an extremely rich cream with very effective barrier properties that not only protect the area but also support the natural healing process. With the addition of soothing Aloe Vera this makes it a very useful barrier and minor wound cream. It was first developed for a very 'kicky' young stallion who would need something that could be applied quickly and stay in place on an area on his hind pastern, RH was amazed by how well it did the job! The stickiness allows outstanding skin contact by the active ingredients, where greasy creams can hold active ingredients away from the skin.
Customers have also used it on feet to improve frogs by disinfecting and 'plumping' them out, which led us to develop other, more comprehensive Honey based hoof products.
Unlike many lesser creams HoneyHeel contains 40% BP quality Zinc Oxide as a primary natural healing support agent combined with the natural properties of raw Honey and Aloe Vera. As with all our products it is made without compromise, shortcuts or fillers. HoneyHeel is 100% active ingredients."
HoneyHeel contains primarily:
Bio active honey - unpasteurised to retain important enzymes that aid the healing process. RH uses acacia honey for its excellent beneficial properties and slow crystalisation, keeping HoneyHeel the best consistency for longer.
Zinc Oxide (40%) - to fight bacteria and fungi and aid in the acceleration of the tissue regenration process. A remarkably gentle, effective tissue developement and antibacterial agent.
Aloe Vera Juice - RH adds a little aloe vera to give even better skin support properties and slow the crystalisation of the honey, helping HoneyHeel keep its smooth consistency.
RH doesn't add anything to 'bulk out' HoneyHeeleverything that is in the pot is there to help your horse - not their profit margins.